What is a P2P VPN?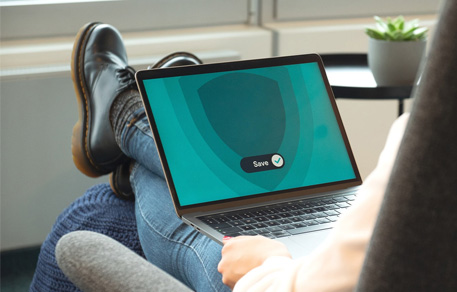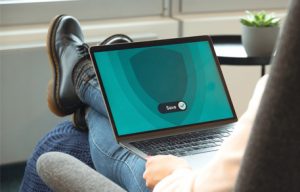 There's no doubt that Virtual Private Networks (VPNs) are great tools for online privacy and anonymity. They also go the extra mile in bypassing geo-restrictions and allowing for P2P downloading and torrenting. But then, not just any VPN will allow users to engage in torrenting and P2P downloading without experiencing errors. That's where P2P VPNs come in.
What is P2P Sharing?
To understand what a P2P VPN is, it's first important to comprehend what P2P networks are and how they work.
For starters, a peer-to-peer (P2P) network is a computer network that is not fixed to any servers or workstations. Instead, the network protocol has multiple PCs within the network that work as servers. In other words, a P2P is a self-organized network where every PC in the network has equal access to data and functions simultaneously as the client and server.
When torrenting on a P2P network, user machines in the P2P network work as independent servers, thus lowering the load on a single server. The principle behind P2P torrenting is that downloading or uploading data from multiple PCs (acting as servers) in small bits makes file transfer easier and faster. However, when torrenting and P2P downloading on a non-P2P VPN, file sharing is a headache as there is an overload on the often few servers. Furthermore, it's worthy to note that VPNs that are not P2P friendly don't have P2P-friendly servers, so huge file transfers may take eternity because of slow transfer speeds.
P2P is the most efficient method for sharing huge files, especially in the gaming scene where the likes of Red Dead Redemption 2 and Call of Duty: Infinite Warfare Call of Duty: Infinite Warfare clock well over 100GB. P2P is also ideal for users who want to share movies, videos, music, and other multimedia with large file sizes.
What is a P2P VPN and Why Use It?
A P2P VPN is a type of VPN with servers engineered to offer compatibility with P2P networks. In layman's terms, they are Virtual Private Network services specialized to hide all your torrenting activity.
You will agree with me that not all VPN servers are compatible with P2P networks. That is why when you are torrenting or P2P downloading on non-P2P servers, you get errors such as 'No P2P Traffic is Permitted on this Server.' Other non-P2P-friendly VPN servers will automatically disable your connection without any warning whatsoever. But P2P VPNs have several features custom-designed for safe P2P downloading, as discussed below.
The major reason for using a VPN is the efficiency in terms of speed. As explained earlier, the P2P VPN server model is optimized to enhance transfer speeds. Also, they encrypt all your torrenting data, thus preventing your ISP from throttling your speed as they won't know you are streaming video, gaming video, or sharing huge files via P2P.
Besides the fast transfer speeds, P2P VPNs have several other advantages that make them a must-have, whether you are a seeder or leecher. P2P VPNs guarantee a legit no logs policy and have state-of-the-art encryption. This way, you will be sure of intact files. Remember, when torrenting with a VPN that is not P2P friendly, you run the risk of sharing corrupted files. Lastly, P2P VPNs have no bandwidth limits.
How to Use a P2P VPN Service?

Now that you know how important it is to have a P2P VPN, the elephant in the room is, how do you use the service? Unfortunately, there is no textbook guide on using a P2P VPN now that there are different P2P VPNs on the market. Considering each provider designs their platform differently, there is no one way of using a P2P VPN. However, here is a basic guide that applies to all P2P VPNs.
The first thing to do is make sure you subscribe to a P2P VPN from a reputable provider. We will, later on, cover how to find the best P2P VPN.
The next thing you need to do is download the VPN client and install it on your device.
In the third step, open the VPN, locate the kill switch and turn it on. In most VPNs, this option will be under the settings tab.
The last step will be selecting a server and connecting to it. For the record, most P2P VPN servers will have an icon depicting two arrows.
Once you have selected a server, you can open your favorite P2P app and start torrenting. But just before that, it's recommended that you first test whether or not the P2P VPN is working.
How to Test a P2P VPN
There are two important things that you need to test here.
First, make sure the VPN itself is working. To do this, first identify your real IP address without connecting to the VPN using IP Lookup tools. Note it down. Then, turn on your P2P VPN and connect to any server. Now, while connected to the server, recheck your IP address. If the IP is different, you are good to go, but something is wrong if the IP address is the same as your real IP address.
You also need to make sure that the kill switch is working properly. To test the kill switch, run the P2P VPN and connect to any server. Start torrenting and then disconnect from the server but don't close the VPN client. If the internet connection and torrenting stop, then the kill switch is working.
Is P2P VPN Illegal?
One of the biggest misconceptions around P2P VPNs and torrenting is the legality of the activity. In this section, find out whether using a P2P VPN is legal or not.
One thing about torrenting and P2P sharing is that they are shunned because of the malpractices that most users engage in. In most cases, P2P is used to distribute pirated material, and that goes against copyright laws. This is why many governments and organizations have been working overtime to combat P2P technology. But are P2P VPNs illegal?
P2P sharing and torrenting is not illegal, as long as you are not infringing any laws. That said, using P2P VPNs is not illegal in any way, but then, there are limitations. For example, if you are using a P2P VPN to distribute copyrighted materials without proper consent, that is illegal.
What is the best VPN for P2P File Sharing?

Now that you know the fundamentals of P2P VPNs, it's time to answer the question, what is the best P2P VPN to subscribe to? Well, there are dozens of P2P VPN providers, some genuine while others are a waste of time and money. In this section, we have shared the basic features that a good P2P VPN should have.
(i) Brand – There are many P2P VPN providers out there, some genuine while others are quacks. When looking for the best P2P VPN, go for the household names that have been in the industry for the longest time. Some of the best P2P VPN brands include CyberGhost, ExpressVPN, NordVPN, Surfshark, and ProtonVPN, just to mention a few.
(ii) P2P Servers – One of the fundamentals of a P2P VPN is the servers. As you may be aware, not all VPN servers are P2P friendly. That said, make sure you subscribe to a VPN provider with specially optimized servers to ensure fast and P2P downloading and torrenting. Remember, a P2P-optimized server will always be denoted with two arrows.
(iii) Torrent Clients and Apps – There are so many P2P clients on the market, talk of uTorrrent, qBittorrent, Deluge, Transmission, BitTorrent, and Vuze, just to mention a few. Some P2P VPNs will support just a few P2P clients, while others support all P2P clients. Of course, the best P2P VPN should be compatible with all the popular P2P clients.
(iv) Bandwidth Limits – Another important consideration when looking for the best P2P VPN is the bandwidth limits. Considering you are transferring huge files that consume a lot of data, the best P2P VPN should not have any caps on the amount of data consumed. There should also be no download or upload speed limits.
(v) Encryption – The encryption is also a crucial factor in the efficiency of a P2P VPN. Here, settle for nothing less than a VPN with AES 256-bit Encryption. All your activity should be encrypted when torrenting to prevent ISPs from knowing that you are actually torrenting. This way, you won't have to worry about bandwidth throttling.
(vi) Kill Switch – One of the must-have features of a P2P VPN is a kill switch. This is a core tool that disconnects you from the internet immediately the VPN protection is disrupted for one reason or another, thus preventing your identity and P2P activity from leaking.
(vii) Split Tunnelling – To guarantee safe P2P downloading and torrenting, you also need a P2P VPN with split tunneling. With split tunneling, you can create two parallel tunnels – one dedicated to P2P downloading and another for your everyday web browsing.
(viii) Whitelister – A Whitelister is also a desirable feature in a P2P VPN. As the name suggests, this tool allows users to control their VPN connectivity by selecting apps whose traffic needs to be routed via the VPN and those that don't need to be routed via the VPN.
Wrapping Up
There you have it, folks, detailed insights on P2P VPNs, key features, and how they work. If you are into torrenting and P2P downloading, don't go for just any other VPN; make sure to go for a P2P VPN with P2P-friendly servers, a kill switch, military-grade encryption, and Whitelister. Also, make sure the provider doesn't have limits on bandwidths and is a renowned VPN brand with good online reviews.
P2P VPN FAQ
In this section, find the frequently asked questions regarding P2P VPNs and their answers.
Yes. A P2P VPN is safer for torrenting than just any other VPN. This is because it hides your IP address and torrenting activity. It also has a kill switch for extra safety.
2. Can you go to jail for Torrenting?
Yes and no. Yes, if the torrenting infringes any copyrights, and no if what you torrent doesn't infringe anyone's copyrights.
Yes. P2P VPNs are faster now that ISPs won't throttle bandwidth as all your torrent traffic is encrypted. Also, the P2P sharing model enhances transfer speeds.
4. What is P2P in NordVPN?
NordVPN P2P refers to specialized NordVPN servers engineered to offer a seamless, safe, and fast torrenting experience.
5. Is a free P2P VPN safe?
While many providers offer free P2P VPN, you are not safe with such services. Most free P2P VPNs don't guarantee seamless torrenting, and more so, they don't guarantee encryption, so your activity might be leaked to ISPs.